Sofaer Global MBA Program
The Sofaer Global MBA (GMBA) is a one-year program with a focus on entrepreneurship and innovation. Firmly rooted in the Israeli startup ecosystem, the GMBA Program is comprised of academic courses, master classes and experiential learning opportunities in order to stimulate an innovative mindset for venturing out into a rapidly changing world. Through a synergy of management theory and practice, in just one year, Sofaer students are presented with an abundance of opportunities, ensuring that students get what they want out of their MBA degree.
Whether it's to found a venture, dive into Tel Aviv's startup culture, or lead innovative processes in a multinational corporation, the Sofaer GMBA at the Coller School of Management provides students with the skills, practical experience and career services to achieve their goals and make an impact on the world.
International Recognition
​
The Coller School of Management is the only AACSB accredited business school in Israel. AACSB Schools are recognized worldwide by top employers and other universities. They have been proven to provide the best in business education worldwide.
In 2016 the Coller School of Management was awarded Eduniversal's coveted "5 Palmes of Excellence" and was the only business faculty in Israel to receive this ranking.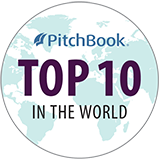 The Pitchbook Universities 2016-2017 Report ranked Tel Aviv University as #9 in producing VC-backed entrepreneurs and #1 in the "Rest of the World" category for MBA's outside of Europe and the USA.