The program is designed for carefully selected promising midcareer executives with substantial experience in management.
The typical class has representatives from firms of various sizes - from leading multinational corporations to small businesses – and from public and non-profit organizations.
​This diversity creates a stimulating learning environment. Over the years, the student body has included participants representing a wide variety of nationalities. A typical class profile includes up to 25% non- Israelis, of which Palestinians are the majority.
Participants are expected to be approved or sponsored by their employing organizations. Unlike traditional MBA students, Executive MBAs work full time while earning their degrees. The benefits of this ambitious schedule are clear:
Executive MBAs don't have to wait until graduation to test classroom strategies on the job - they can do it on Sunday morning.
Class Profile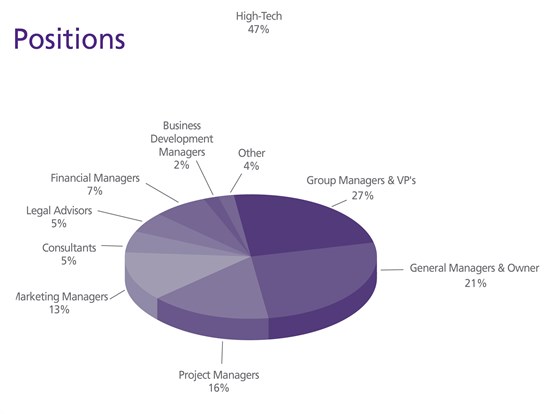 ​