The only AACSB globally accredited business school in Israel
In a changing world where business is continuing to cross borders, a global MBA experience is becoming increasingly more valuable. The Sofaer GMBA is proud to be part of the Coller School of Management, a global hub for excellence in multidisciplinary research, management and entrepreneurship. The Program provides students with international immersion trips, lectures by international lecturers from top universities around the world, real global consulting projects, and more.
The Coller School of Management boasts a strong partnership with 100 schools of management around the world and has a constant influx of international exchange students, bringing with them a variety of different business and academic backgrounds. The diversity of the student body sets the Sofaer GMBA Program apart and provides students with a truly global experience.
International Recognition
​
The Coller School of Management is the only AACSB accredited business school in Israel. AACSB Schools are recognized worldwide by top employers and other universities. They have been proven to provide the best in business education worldwide.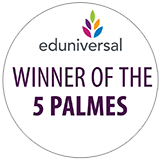 In 2017 the Coller School of Management was awarded Eduniversal's coveted "5 Palmes of Excellence" and was the only business faculty in Israel to receive this ranking.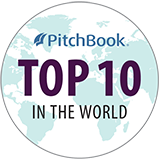 The Pitchbook Universities 2017-2018 Report ranked Tel Aviv University as #9 in producing VC-backed entrepreneurs and the Coller School was ranked #8 in producing unicorn startup founders.