The first AACSB globally accredited business school in Israel
International Recognition
​
The Coller School of Management is the first AACSB accredited business school in Israel. AACSB Schools are recognized worldwide by top employers and other universities. They have been proven to provide the best in business education worldwide.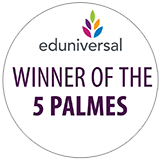 In 2017 the Coller School of Management was awarded Eduniversal's coveted "5 Palmes of Excellence" and was the only business faculty in Israel to receive this ranking.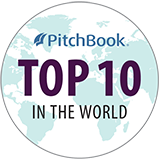 The Pitchbook Universities 2017-2018 Report ranked Tel Aviv University as #9 in producing VC-backed entrepreneurs and the Coller School was ranked #8 in producing unicorn startup founders.
According to the Business Insider, Tel Aviv University ranks 27th in the world, and first outside the United States and Britain, in the number of millionaires who completed their studies.
The School of Business Administration ranks among the top 30 in the world, and the first in Israel, according to the Eduniversal ranking for 2018.
Tel Aviv University's research output is the largest in Israel, and is one of the world's leading academic journals in terms of faculty size. Students at the university study with researchers of international repute, and are exposed first-hand to studies and articles cited all over the world.
Tel Aviv University is ranked 8th in the world in the growth of entrepreneurs.
According to the annual index published by Pitchbook, Tel Aviv University has produced 640 entrepreneurs, who established 531 companies and raised nearly $8 billion between 2006 and 2018.