Lee Greene, Co-Founder at Kaipule
American, Class of 2015>>
​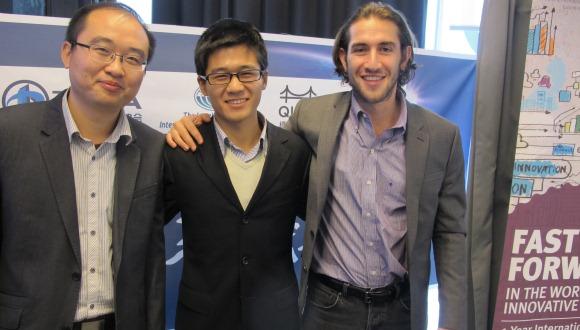 Before I came to the Sofaer International MBA at the Tel Aviv University in Israel, I was a CPA (certified accountant) working a job that I did not enjoy in a career where I really had no future in. So, I decided that I needed a change.
I came to Israel to create a new path for myself and the Sofaer International MBA program was the perfect way to start. I was excited to get involved in the innovation community being developed in Tel Aviv and the Sofaer program acted as a gateway to that community.
It was during this program that I learned the skills necessary to take my entrepreneurial spirit and apply it to real world situations. I formed a partnership with a Chinese student in the MBA program and we built our Mandarin language technology database, Kaipule, which connects the Israel innovation community and Chinese capital investors.
​
We are now accepting registrations for all start-ups and established technology companies in Israel looking to get exposure to Chinese investors and business leaders.
---