Rafael Mazuz, Managing Director at Diligence Wound Care Global LLC
United States, Class of 2010>>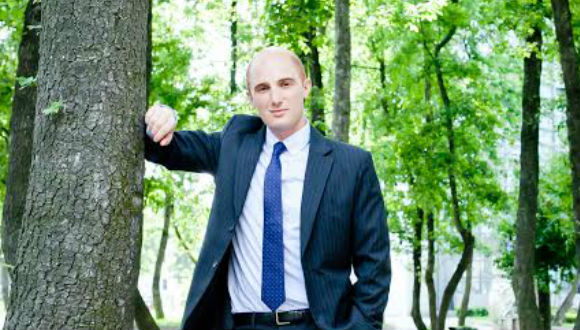 ​
​At the time I enrolled in the International MBA program, I had completed an undergraduate business degree in the US, worked as a management consultant for a major US firm, and was near completion of my military service as a combat medic. I had always enjoyed business, and decided that earning an MBA would be valuable for transitioning back to the private sector. I also wanted to leverage my medical and military training to focus on biomedical and healthcare-related business, with an emphasis on commercialization of innovation and start-ups. I thoroughly researched several international programs and was confident in my decision to choose Tel Aviv University.
Beyond conventional business coursework (taught by leading professors from both Israel and abroad), the MBA program provided many innovation and start-up-focused learning opportunities. These included courses such as Hi-Tech M&A and Innovation in Healthcare, hosting of international business delegations, visits to actual start-ups and innovative multinational firms, and participating in an international business case competition (our team won first place in the country!). I also got to work on investment diligence projects for a leading Israeli healthcare venture capital firm evaluating medical investments. The entire class went on a business delegation to China and had the chance to pursue student exchange studies abroad, which I took advantage of.
After witnessing firsthand Asia's growing hunger for Israeli innovation, I chose Nanyang Technological University in Singapore ("The Gateway to Asia") for my student exchange. I took regionally relevant courses such as Sun Zi Art of War Applications to Business, Asia Pacific Business Law, and Mandarin Chinese. Joining Nanyang's water polo and biathlon teams, as well as traveling throughout Asia during that period were unique and valuable personal and professional experiences as well, no less valuable to my career than the formal studies.
One of my most cherished aspects of the MBA program was the opportunity to simultaneously explore both the start-up side of business and how those innovations interface with the multinational corporations and international markets where commercialization happens. This is a crucial "missing link" that many start-ups and larger corporations alike do not have a solid understanding of. The results are that frequently, 1) start-ups create solutions that lack understanding of their market and end-users, and 2) the larger corporations (and even entire cities and countries) squander tremendous resources attempting to promote "innovation," without truly understanding how that comes about.
Upon completion of the program, I wanted to gain a deeper understanding of healthcare systems to better understand which innovations would add the most value. So I accepted a US-based director position with the world's leading provider of wound care management services.
In this role, I spent over five years leading and managing multi-million dollar hospital and clinic-based departments specializing in the treatment of advanced wounds. This period was priceless for two reasons: 1) It gave me an expertise in the clinical and business aspects of wound care, regenerative medicine, and related medical specialties (vascular, orthopedic, and plastic surgery, infectious disease, etc.), and 2) it exposed me to broader trends, challenges and opportunities in the healthcare sector, in terms of both the management and delivery of care, and the market for medical devices and other products.
Wound care and related healthcare start-ups began to approach me for insights and assistance on solutions they were developing. At first, they were primarily Israeli start-ups that heard about me through word-of-mouth, but that quickly expanded to other countries (especially the US), as well as multinationals.
As my dealings with both start-ups and multinational corporations intensified, I eventually left my wound care director position to pursue those opportunities full-time. I am currently based in Washington, DC, but spend significant time overseas (including Israel and Asia), engaged in both business and advisory activities, which are divided equally among multinational corporations and start-ups.
I absolutely credit the International MBA at Tel Aviv University for providing opportunities and opening doors. However, many of my friends in traditional MBAs certainly received more "hand-holding." So those looking to simply attend class and have a coordinator set them up with internships and job interviews with minimal initiative may want to look to other MBA programs. But for those who are eager to roll up their sleeves and seize an opportunity to fuse innovation and commercialization (whether in order to work with start-ups, established firms, or to bridge the two), the Sofaer International MBA at Tel Aviv University deserves serious consideration.
---