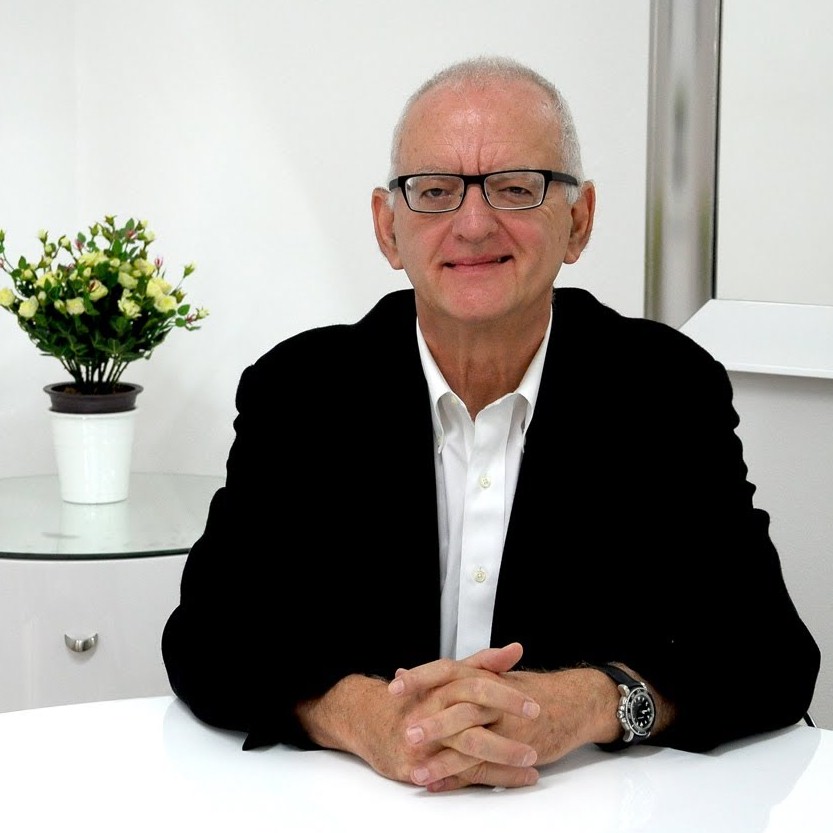 Prof. Jonathan Smilansky
Academic Director, Career Management Center
Email: jsmil@post.tau.ac.il
One of the architects behind the Sofaer IMBA Career Management Center, Jonathan was recently asked to head Recanati's Career Management Center to leverage the activities, energies and resources available to Recanati and Sofaer International MBA students.
In addition to his Career Management activities at Recanati, Jonathan works with senior executives in Israel, the UK and the United States on the development of talent management practices, and the assessment of executive capability and potential. Jonathan also teaches Human Resource Management in various programs at Recanati, including the Sofaer IMBA.
Jonathan spent an extensive period of time working in the UK and the United States where he held such positions as: Executive Vice President, Global Human Resources at Universal Music Group (out of New York); the Head of International Human Resources at Forte/Meridian Hotels and Resorts (London); led the Internal Services Division at Visa International EMEA (London) and a Partner at Hay Management Consultants.
Jonathan's interest and expertise are focused on developing executive talent and on helping individuals to accelerate their career by using their full potential.
​Jonathan has written numerous books and professional articles including the leading title on Talent Management: 'Developing Executive Talent', which has recently been translated into Hebrew. He is currently working on a book tentatively titled 'The Secret of Career Acceleration'.
Limor Einey
Limor Einey joined the Career Management Center in January 2013 from UCLA Anderson's Career Management Center (Parker CMC) where over 5 years she coached full-time international MBA students through their career-development process and established and managed career management workshops and programs focused on the specific needs of international students (33% of the Anderson MBA population).
Recognized for her results-oriented approach to planning, actionable coaching advice, and strong communication and organizational skills, Limor has been charged with developing the IMBA Career Management Center's strategy, orientation and repertoire while coaching IMBA students on their job search process and the development and implementation of their career management strategies.
Prior to joining UCLA, Limor was a Recruitment Consultant for three years at Hever Human-Capital, one of the top executive search firms in Israel, where she managed the full life-cycle of recruiting, including screening, interviewing, evaluating, and advising candidates as they made career decisions. She filled positions in various industries and levels. In addition, she managed direct relationships with hiring managers and dealt with all issues related to their recruiting needs.
Limor holds a BA in Behavioral Sciences and an MA in Organizational Behavior from Bar Ilan University.
Yael Zaidberg
Director, Career Development & Consulting, Career Management Center
Email:
yaelzaid@tauex.tau.ac.il
Phone: +972 3 640 6323
Yael Zaidberg joined the IMBA Career Management Center from Technion –Israel Institute of Technology where she researched entrepreneurial teams and entrepreneurial accelerators. Additionally, she worked with MBA students as a teaching assistant at the Technion MBA.
Prior to joining the Technion, Yael worked in the fields of assessment, recruitment counseling. She was a diagnostician and a consultant at the Adam Milo HR & Consulting, where she led diagnostic and screening process for potential candidates in various industries. In addition, she guided managers through the recruitment process.
Beforehand, Yael was a head diagnostician at the Israeli Ministry of Defense. As a head diagnostician she was charged with managing the organizational assessment center for leadership. Specifically, assessment of executive capability and potential and training development for the diagnostician team.
Yael holds a BA in Psychology from Bar – Ilan University and an MA in Organizational Psychology from the Technion, Israel Institute of Technology.