The Sofaer International MBA Exchange Program offers students the opportunity to study abroad at one of our 90+ partner schools around the world.
By participating in the Exchange Program, IMBA students can add a high-impact additional global dimension to their MBA experience. IMBA students are encouraged to select schools based on the relevancy of the school's academic strengths and geographic location to their personal career plan.
Students can participate in the program during module 5 of the IMBA program or during the fall semester of their host school (which usually begins in August or September). The latter option will extend their length of study from 1 to 1.5 years.
The School of Management enjoys 90+ academic partnerships around the world. Past destinations of the Sofaer IMBA Exchange include:
Brandeis University, Boston, Massachusetts, USA

University of British Colombia, Vancouver, Canada

Beijing University, Beijing, China

Booth School of Business, University of Chicago

Duke University, Durham, USA

Emory University, Atlanta, USA

ESADE Business School, Barcelona, Spain

ESSEC Business School, France

Fundacao Getulios Vargas (FGV), Sao Paulo, Brazil

Melbourne Business School, Melbourne, Australia

Indian School of Business, Hyderabad, India

HEC, Paris, France

Kellogg School of Management, Northwestern University, Chicago, USA

Nanyang Technological University, Singapore, Singapore

Universidad Torcuato Di Tella, Buenos Aires, Argentina

Copenhagen Business School, Copenhagen, Denmark

National University of Singapore, Singapore

Bocconi, Milan, Italy

Schulich School of Business, University of Toronto, Canada

Vienna University of Economics and Business, Vienna, Austria
Eligibility & Application Process
To participate in Exchange, students must first apply to the School of Management Exchange Program and meet all program requirements. Accepted students then apply to 8 schools based on such criteria as school specialty, geographic location and entry requirements. Every year approximately 1/4 of Sofaer IMBA students partake in Exchange.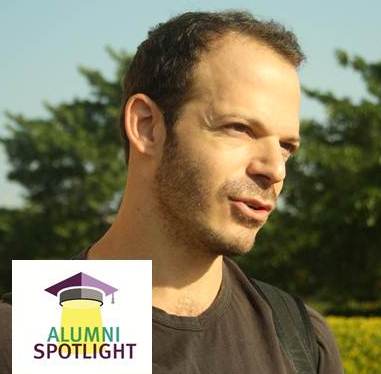 "Having conducted the bulk of my studies in the international environment of the Sofaer program at TAU, I chose to complete my MBA at the Indian School of Business (ISB) in Hyderabad, India. The whole Indian experience was phenomenal, and provided me with invaluable insights into the most rapidly emerging Asian markets, and ultimately positioned me well for my current position in Singapore."
Brian Abel (South Africa) | Class of 2011
Post-MBA: Company Innovator for A*STAR