Professor Spotlight - David Zvilichovsky
Dr. David Zvilichovsky
Tel Aviv University's Business School
​Expertise: Strategy, Economics, Information Technology, Technology Innovation, and Early-Stage Tech Ventures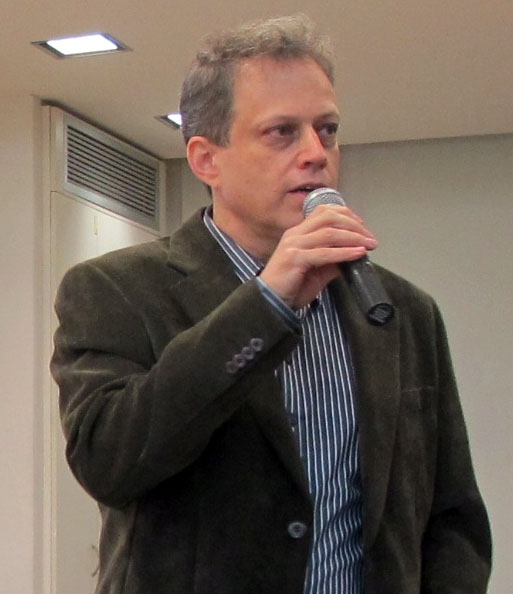 Dr. David Zvilichovsky is a senior faculty member at Tel Aviv University's School of Management. He joined the School after serving as an executive in the Israeli hi-tech sector for over 20 years.
David started his career as a software engineer for Eshed Robotec and later became the company's Head of R&D. David worked with and has consulted for some of Israel's leading technology companies including Comverse, Scitex, and Electric Fuel. David co-founded IPHighway, a pioneer in the Network QOS space and has been active in numerous financing and M&A transactions including the sale of Ad4Ever to aQuantive (now Microsoft). Over the years David has been active as a board member and advisor in the areas of Venture Capital, Technology Innovation and Early Stage Ventures. During the 2008 market crisis he also served as a special economic advisor to the national economic council at the Israeli Prime Minister's Office.
Today, David's research emphasizes the interconnection between innovation, uncertainty and markets with a focus on network externalities and the new internet economy. His recent projects study crowdfunding, innovation, entrepreneurship and R&D as well as effective R&D policy. His most noted research highlights the impact of growth-enhancing stock market bubbles which occur in conjunction with the adoption of new technologies.
David holds a Ph.D. in Economics as well as an MSc. in Computer Sciences from Tel Aviv University. He completed his undergraduate studies in Computer Sciences, Mathematics and Economics at the Hebrew University of Jerusalem.
David teaches the following courses at Tel Aviv University's Business School:
Lessons Learned from Israeli Innovation - a joint course with the Wharton School of Management

Technology Ventures - From Idea to Execution

Micro Economics

Managerial Economics