If you choose to study at Sofaer you become part of the unique and high intensity startup nation ecosystem, which has its epicenter in the vibrant city of Tel Aviv.
Some Interesting Facts About Tel Aviv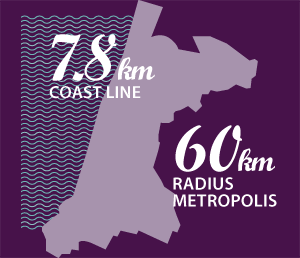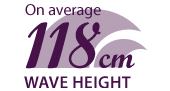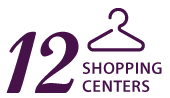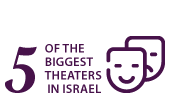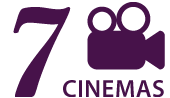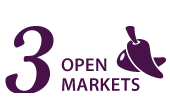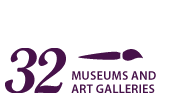 Capital of Industry
Israel is a global cluster of innovation and entrepreneurship. The country produces more startups per-capita than China, India, Canada, Japan and the UK and attracts twice as much venture-capital investment as the US and 30 times more than Europe. At the center of it all is Tel Aviv. Ranked Europe's 'main technology hub' by the Wall Street Journal, 'The world's 2nd best startup ecosystem' by Startup Genome and '3rd Best City' by Lonely Planet, Tel Aviv is the heart of the 'Startup Nation' and home to Israel's startup community.
Tel Aviv is the center of Israeli industry and commerce. Israel's stock exchange as well as nearly 40% of the country's finance and banking is located in Tel Aviv. Hi-tech is Israel's number one industry and has been the engine of Israel's rapid economic development over the past decades, even in the face of a global economic crisis. Israel has the largest number of startup firms per capita of any country and the second largest concentration of hi-tech companies, after Silicon Valley.
Global Recognition
In 2010 and 2011 Lonely Planet magazine ranked Tel Aviv third on its list of Top Ten Cities to Visit, calling it "a truly diverse 21st century Mediterranean hub" and "by far the most international city in Israel." In 2012 MasterCard reported Tel Aviv as the fifth most visited destination in all of Africa and the Middle East. Thanks to its 14-kilometer-long beach strip, in 2010 National Geographic magazine included Tel Aviv on its list of "World's 10 Best Beach Cities," along with Barcelona and Rio de Janiero. In 2017, Dell Women Entrepreneur Cities Index (WE Cities) named Tel Aviv as one of the top 25 Global cities for women entrepreneurs.
Unique in its status as a major center of industry as well as a hub of youth culture, Tel Aviv is located on the Mediterranean coast and enjoys, on average, 318 sunny days a year. The city's public beaches are meticulously maintained and are open to visitors year-round, encouraging everything from laid back sunbathing on the sand to sporting activities such as wind surfing – a sport in which Israel won its first Olympic gold medal in 2004.
City of Youth Culture
Tel Aviv has the largest concentration of nightclubs and restaurants in Israel. Nightlife thrives in Tel Aviv due to the city's high number of residents between the ages of 18 and 34. Some are young entrepreneurs, others are artists who come to experience Israel's most vibrant city and of course, many are students studying at Tel Aviv University. As a result, Tel Aviv has the highest percentage of young people of any city in Israel, and the city's infrastructure (with green, eco-friendly bikes available for rent across the city), culture and atmosphere reflect this.
Arts and Culture in Tel Aviv
Tel Aviv has been dubbed Israel's "cultural capital" thanks to its large and vibrant community of artists, poets, filmmakers, dancers and architects. In addition to the rich array of cultural and artistic events regularly on offer at Tel Aviv University, the city of Tel Aviv Yafo has much to offer visitors.
Tel Aviv Living
Tel Aviv is a city that never sleeps and neither do the people who inhabit it. It is vibrant, full of life, and provides an endless amount of activities and places to explore. Whether you enjoy sipping coffee at boutique cafes, eating your way through delicious street food stands or dancing the night away at bars and nightclubs, Tel Aviv has it all. From Jaffa (the old southern port city) to the Namal (the new northern port of Tel Aviv), and everywhere in between, you will find it difficult to get bored. Year-round sunny weather ensures that the city's beaches are packed on an almost daily basis.
The New York Times has described Tel Aviv as the 'capital of Mediterranean cool.' Lonely Planet ranked it as a top ten city for nightlife, and National Geographic named it one of the top ten beach cities.