Alexander Tseytlin, Russia
Alexander Tseytlin, Class of 2015
The Career Change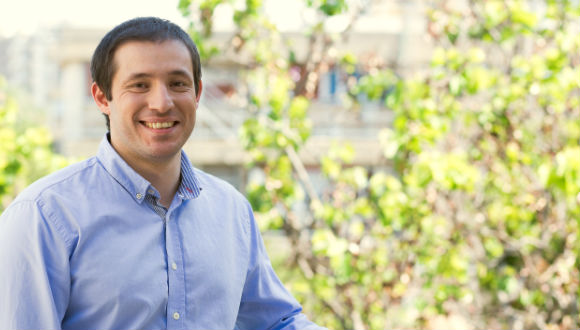 Hometown: Moscow
Current place of residence: Tel Aviv
What is your background?
I got my Bachelor's Degree in management in 2006. Then, I joined the Fast Start Unilever Program and as a Management Trainee led projects in almost all core departments in Unilever Russia.
What where you doing before the MBA?
Prior to enrolling to the Sofaer International MBA, I worked as a Chief Marketing Officer in Russian cosmetics manufacturing company.
Why did you sign up for the MBA? What were you hoping to achieve?
While I was very happy with my job, I realized that in order to move forward, to build international business or to start my own venture I needed to get out of my comfort zone and to develop new entrepreneurial skills. As I was always passionate about startups and entrepreneurship, the Sofaer MBA seemed to be the best fit.
What are you doing now and how the MBA helped you accomplish it?
Right now I'm exploring several opportunities for my own venture, and MBA gave me not only confidence, but absolutely practical tools and a great professional network.
What were the highlights of the MBA for you?
First of all, I have to warn any future candidates, that Sofaer MBA is a really intense experience, but facing challenges is the only way to grow. From my personal past experience, I knew that some courses might be boring or too theoretical, but it was not the case. The majority of professors – they are just brilliant, they can take the most boring topic and make you feel really excited about it.
What was unique about your experience?
It's all about people. I met so many outstanding, interesting people, and first of all I'm talking about my classmates. It's an international MBA and so I learned with and I learned from people all around the world: The United States, Nigeria, Uruguay, Guatemala, Brazil, Argentina, India, China, Russia and Israel. Amazing!
---
To date, the Sofaer IMBA has an alumni community of more than 250 located all over the world engaged in a diverse range of professional pursuits, including entreprenurship. We're proud to introduce you to a few of them through our Alumni Spotlight series. To learn more about the careers of our alumni post-program, we invite you to reference our IMBA Career Statistics.