Devorah Serkin, Senior Manager of Business Development at GGI,
a custom glass fabricator and importer
New York, Class of 2012>>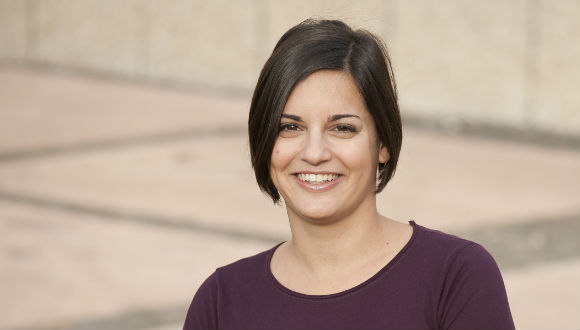 ​
Prior to pursuing my MBA, I worked in the non-profit sector as the Director of Young Leadership at Save a Child's Heart, an Israel based organization dedicated to providing life saving pediatric cardiac surgery to children from developing countries. The position encompassed a range of activities from fundraising to marketing and program development. When the time came to move on, I opted to pursue a higher degree where I could learn about the business world, which by and large supports non-profit organizations.
Several aspects of the Sofaer International MBA program in Israel appealed to me, aside from the prime location in Tel Aviv in Israel. It is a full time, one-year program, which meant that I could be fully dedicated to my studies without taking off too much time from my professional life.
The diversity of the student body was also highly appealing. In addition to it truly being comprised of an international population, there was also diversity in the professional backgrounds of the students. Finally, the course structure provided exactly what I was looking for: a broad introduction to many areas of study to which I had little or no prior exposure while at the same time courses and tracks that would me to delve more deeply into specific areas like innovation and entrepreneurship.
Moreover, Sofaer offered small class sizes, creating a conducive atmosphere for developing strong friendships and professional relationships. I still have many friends that I met in the program, and have many fond and fun memories of the time spent with my classmates. The small class size also allowed me to form relationships with my professors.
At the end of the Sofaer program I opted to make the transition to the business world. I leveraged my years of experience in the non-profit world and landed a job at a fantastic company in Israel. After three years, I was ready to move on in every sense. I moved back to New York City in January 2016 and soon secured a position at great company, which also happens to be a customer of my previous company in Israel.
​
My year with Sofaer pushed me, engaged me, challenged me, and exposed me to many new things. The intensity of the program taught me how to prioritize, time manage, manage relationships and more. These are just a few of the core experiences Sofaer provided that have allowed me to advance my career.
---