Jude Jacob Kayton, Founder and Director of BlueJay Marketing Boutique
England, Class of 2015>>
​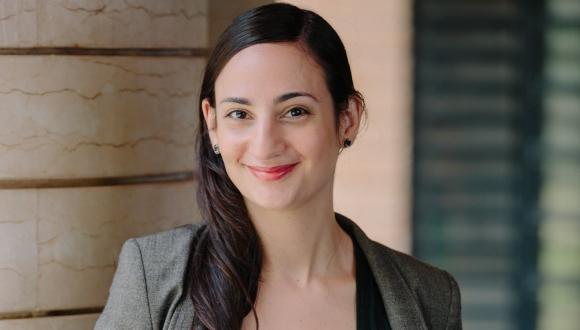 ​
Six years ago I made the bold move to leave Britain and try my luck in the Israeli job market. I had recently graduated with a degree in English Literature from King's College, Cambridge but the truth was I had no idea what I would do in Israel. For a long time I had wanted to be an academic, but after a few trips to the holy land I changed direction. I wasn't sure what was next, but I was sure that I needed to be in Israel and be a part of its incredible energy.
I spent some time working for NGOs but eventually decided I wanted to transition into the startup nation ecosystem. I wasn't exactly sure how but after putting a lot of thought into it and having evaluated several Ivy League schools, I opted for the Sofaer International MBA at Tel Aviv University. I got to stay in the "Silicon Wadi" of Tel Aviv and build my skills and knowledge with other students from around the globe.
The MBA was excellent. There was a strong focus on entrepreneurship and innovation, which allowed me to prototype a start-up. I partnered with one of the other students and started building a digital social business.
Learning how to carry out initial market research, how to build an MVP, and what do with investors has helped my career immensely. The degree gave me the skills I needed to build my own business. And it doesn't matter that one idea failed, because I knew that sooner or later, one of my ideas would work.
Today I am the Founder & Director of BlueJay Marketing Boutique. We work to promote early stage startups and international education programs. We have an amazing set of clients in a wide range of areas (e-commerce, AR, skincare and more) and I am constantly thankful to be part of such an incredible ecosystem!
Ultimately, the MBA from Tel Aviv University in Israel was a game-changer since it gave me the confidence, tools and network to build the career I have today.
---