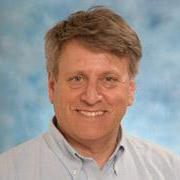 Prof. Peter Bamberger, Associate Dean for Research & Faculty
Managing Organizational Behavior
Peter specializes in organization behavior and human resource management. He is Associate Dean for Research and Faculty at the Coller School of Management, and is a Research Director of Cornell University's Smithers Institute.
As of 2017, he is the Editor in-Chief of the journal Academy of Management Discoveries. His current research interests include peer relations and helping processes, occupational health psychology and compensation strategy. Peter teaches human resource strategy, compensation and organizational behavior.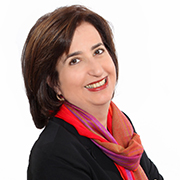 Dr. Sharon Moshayof, Moshayof Global Consulting Ltd.
Leading Change in the Global Organization
Sharon is an expert in change and leadership, with 25+ years in the corporate world. She has held senior executive positions in major global organizations in the Banking, IT and Pharmaceutical sectors. Sharon has worked in most major global markets (US/Canada, South Africa, Europe, Latin America, Turkey, Russia, India, Japan and China) as well as in Israel.
Until recently Sharon was Executive Director and Talent Development Leader, Global Markets, at Merck, and is now an independent consultant. She teaches an MBA course in Global Change Leadership.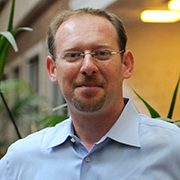 Prof. Rom Y. Schrift, Visiting Lecturer from the Wharton School, University of Pennsylvania
The Systematic Approach to Creativity
Rom has a PhD in Marketing from Columbia University and an MBA degree from the Hebrew University of Jerusalem. He started his career as an R&D engineer and later became a consultant in the field of marketing research. Rom is currently an
Assistant Professor of Marketing at the Wharton School, University of Pennsylvania, where he teaches systematic approaches to creativity and conducts research in the field of judgment and decision making. His research has been published in top-tier academic journals, including Journal of Consumer Research, Journal of Marketing Research, Journal of Experimental Psychology, and Psychological Science.
Prof. Danny Warshay, Visiting Lecturer from Brown University
The Entrepreneurial Process
Danny is first and foremost an entrepreneur. He began his entrepreneurial pursuits while an undergraduate at Brown University as a member of the Clearview Software startup leadership team. Apple acquired Clearview in 1989, and since then, he has co-founded and sold companies in fields ranging from software and advanced materials to consumer products and media (acquired by Medline, Time, Belo Corporation, Sealed Air, Penton Media).
Since 2005, he has been teaching courses and leading workshops on entrepreneurship around the world. Brown's Critical Review has recognized his course, The Entrepreneurial Process, as the highest rated course on campus.
Danny received an A.B. in History, magna cum laude, from Brown University (Junior Year at Hebrew University in Jerusalem), and an MBA from Harvard Business School. In addition to spending time with his wonderful wife and three terrific children, Danny loves the mental and physical challenges and rewards of vinyasa yoga. He is also an avid (and tortured) Cleveland sports fan.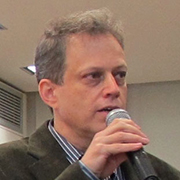 Dr. David Zvilichovsky, Senior Faculty Member
Technology Ventures: From Idea to Execution
David is a senior faculty member at Tel Aviv University's Coller School of Management. He joined the School after serving as an executive in the Israeli hi-tech sector for over 20 years. David started his career as a software engineer for Eshed Robotec and later became the company's Head of R&D.
David has worked with and has consulted for some of Israel's leading technology companies including Comverse, Scitex, and Electric Fuel. He co-founded IPHighway, a pioneer in the Network QOS space and has been active in numerous financing and M&A transactions including the sale of Ad4Ever to aQuantive (now Microsoft). Today, David's research emphasizes the interconnection between innovation, uncertainty and markets with a focus on network externalities and the new internet economy.
His recent projects study crowdfunding, innovation, entrepreneurship and R&D and provide insights into effective R&D policy.