Studying in the Kellogg-Recanati program creates exceptional opportunities for students to create longstanding relationships with fellow executives from around the world, building personal and professional networks that last a lifetime.
A Lifelong Partnership with the Kellogg Global Network and Your Peers
Kellogg-Recanati students begin their second year by taking four courses in a live-in module on Northwestern University's lakefront campus in suburban Chicago. Participants from all other Kellogg Global Network programs—WHU in Germany, Schulich in Canada, Guanghua in Beijing and HKUST in Hong Kong, join Kellogg-Recanati students, as well as those from the Kellogg Executive MBA programs in Evanston and Miami to make this module rich in international experience, insights and understanding. At the end of the module, not only has a great deal of learning taken place, but participants have immensely expanded their global network.

This networking opportunity is further enhanced throughout the second year of studies when each program invites participants in other programs of the Kellogg Global Network to study with their students. The Kellogg-Recanati program offers two such weeks where colleagues from other Kellogg programs are invited to study in Tel Aviv.
​
Upon acceptance into the program, Kellogg-Recanati students become of a community of more than 900 KR graduates. They gain access to the community's online directory and dedicated closed groups. Upon completing the Kellogg-Recanati International Executive MBA program, graduates join a network of over 60,000 members of the Kellogg alumni on six continents, and 29,000 members of the Coller Alumni Association.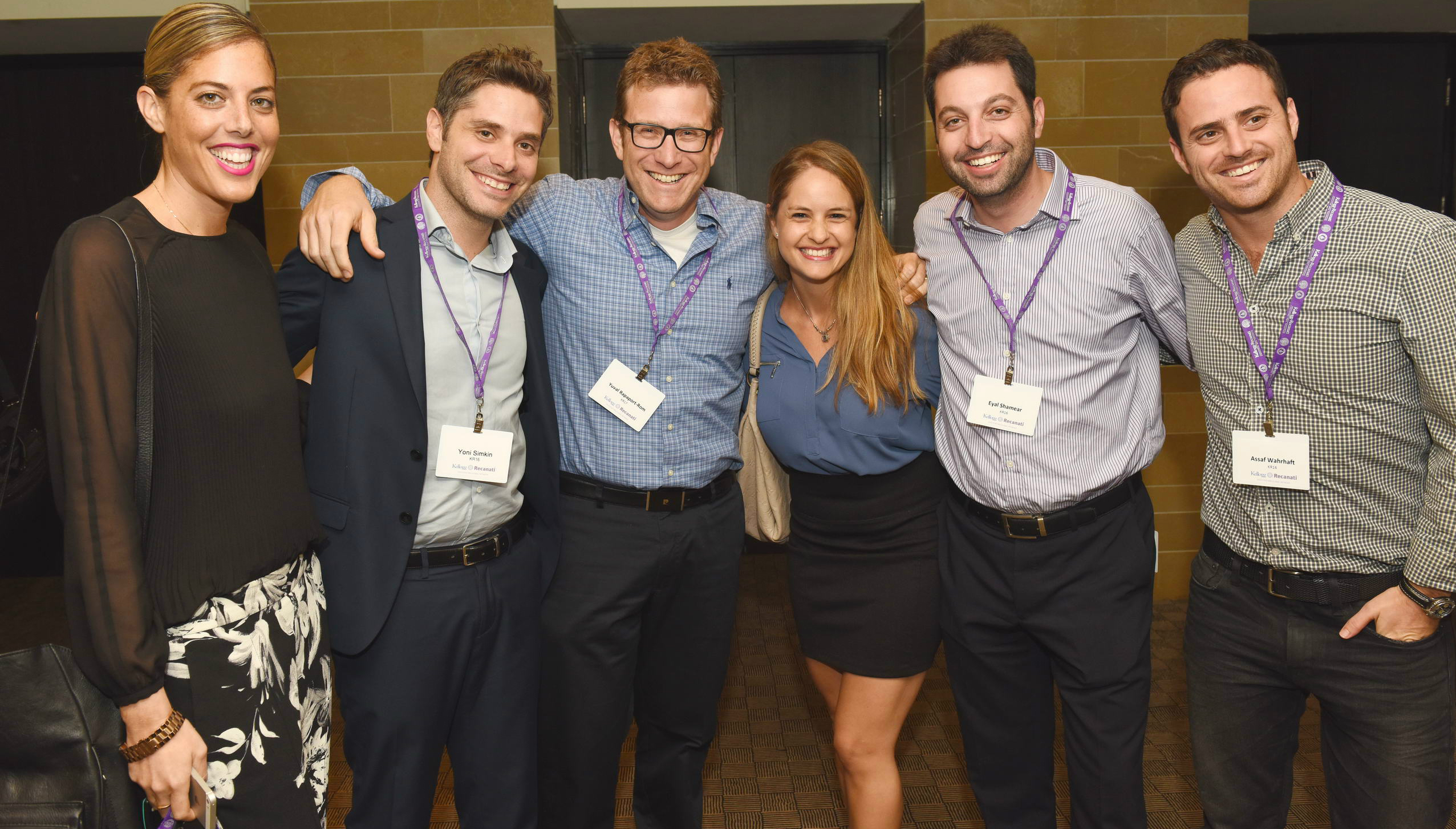 ​
Beyond the Classroom
The two schools recognize that the Executive MBA experience transcends the classroom. Luncheon discussions, class breaks, social hours and other activities present informal opportunities for learning about various professions and corporate cultures. Study groups, the speaker series and a host of extracurricular activities form a portfolio of events that balance and support the rigorous academic challenge of the classroom.
Life-Long Learning
Education within the Kellogg-Recanati Program does not end upon graduation. Alumni are welcome to return and participate in modules with the participants of the current class whenever available after meeting current students' needs. Whether wanting to refresh existing skills or discover a "new topic", graduates can enjoy the benefits of an evolving program while expanding professional and personal networks.
​​