"I was able to pivot from non-profit, to consulting, to entrepreneurship - a feat not possible without the support of the Sofaer Global MBA"
Immerse Yourself in the Israeli Ecosystem
We strongly encourage our students to take advantage of the opportunity to gain new experiences and apply the skills and frameworks you have gained during your academic studies into practice. For those of you looking to pivot your career, our carefully curated internships offer you the opportunity to explore new industries and fields. For those with a clear path forward, they enable you to gain professional experience, expand yur network, and potentially be offered a full-time position following your studies.
Beyond the academic credit you receive for your fellowship, you will gain vital experience in Israel's top startups, companies, and VCs to propel your career forward.
Prior Fellowship Opportunities
The below companies have previously offered Sofaer students fellowship opportunities.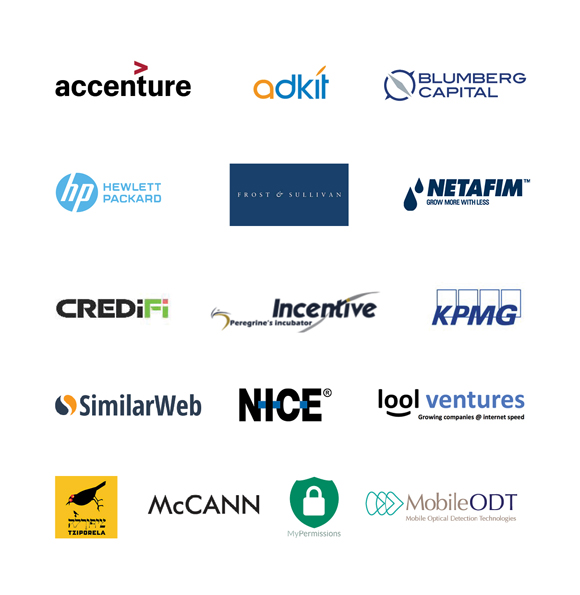 The 8200 Connection
The Sofaer Global MBA is proud to highlight our collaboration with the 8200 Entrepreneurship and Innovation Support Program (8200 EISP). 8200 EISP was established by the Alumni Association of the elite Israeli intelligence unit 8200 to utilize the unit's vast alumni network for the promotion of early stage, first-time entrepreneurs in all industries – from internet/mobile/ social media through Cleantech to medical devices.
Sofaer on Social Media - Join our Conversation​