The Coller School of Management ranks 13th in the world for producing VC-backed entrepreneurs
Rachel Brender-Ziv
Co-Founder of Pitaya
Class of 2014
USA
Before I joined the Sofaer Global MBA, I worked primarily in business development roles in B2B companies. It was exciting, but I felt that I lacked some fundamental tools. I made a strategic decision to leave London and return to Israel in order to pursue my MBA.
I learned from the experiences shared in the classroom, and through our many group assignments. I gained new skills and knowledge and graduated in 2014 with confidence. The MBA gave me the tools to leverage my skillset and work experience with a fresh perspective in the international business world.
Since graduating from the Sofaer Global MBA, I have held a strategic business development role at Microsoft, and most recently I have co-founded a new company called Pitaya, a digital platform where hi-tech companies can discover and book providers in order to enrich their workers' experiences whether through content or activities.
I wouldn't have been able to capture the essence of the market, and perhaps wouldn't have been able to execute my dream, if it hadn't been for all I have experienced until today. The Sofaer Global MBA was a major part of this and I'm thankful for the opportunity I had to be part of it.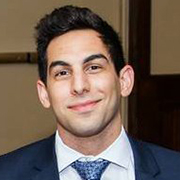 Jowan Qupty
Founder of Taby and The Middle-East Business Forum
Class of 2016
Israel
Before joining the Sofaer Global MBA program, I was a civil engineer working in the US and a professional swimmer on the Israeli national team. I dedicated the majority of my life to swimming and was fortunate enough to receive an athletic scholarship from the University of Missouri and pursue a degree in civil engineering.
I had to juggle at least 30 hours of swimming per week with my engineering studies and although it definitely wasn't an easy journey, it was well worth it and very rewarding. I became the first Palestinian to win an Israeli national championship and subsequently became a contender in the 2012 London Olympic games.
Part of being a professional athlete is learning and excelling at setting high goals and working hard to attain them. I was always hungry for more and needed to constantly move forward. Working as a civil engineer did not quite quench my thirst and I felt like I wasn't reaching my full potential. I needed help getting out of my comfort zone and an MBA was the logical next step for me. When it came to deciding between MBA programs, going to Sofaer was a no-brainer; it incorporated everything I needed in order to achieve my dreams: a top-rated MBA program with award winning professors, a professionally and culturally diverse student body spanning every continent, unparalleled networking opportunities, a campus located in the heart of one of the world's leading innovative cities and to top it all off, a beach that is just minutes away.
Today, as I finish an exchange semester at HEC Paris and begin an exchange semester at New York University, I am happy to say that I already founded two organizations during my time at Sofaer. The first is a mobile application called Taby which serves the food & beverage industry. The second is the Middle-East Business Forum at the Coller School of Management, which attempts to bridge the gap between the Palestinian and Israeli students at the School by providing a forum to raise awareness through various events, idea sharing and by facilitating networking in the field of Middle East business and commerce.
Alina Kovalevich
Co-Founder, Ever.Travel
Class of 2012
Russia
An international MBA was always part of my plan. So the first thing I did when I moved to Israel was check all the MBA program options this country offered. I knew that timing wise my move offered me a prime opportunity to take the time to change my career path, upgrade my business skills and, very importantly, grow my network.
I always knew I wanted to be an entrepreneur. The most important value that I took out of the MBA was to be fully immersed in an entrepreneurial environment, learning how to see rationally amongst the noise, how to do things in a fast and focused way, and how to prioritize since you are always in a rush. I learned to not let "the perfect be the enemy of the good."
Since I studied in universities in Moscow, Shanghai, Tel Aviv and Hyderabad I definitely can say that Tel Aviv's Sofaer Global MBA program has a unique entrepreneurial environment. I believe that this is a result of the city's people, history, culture and business attitudes. Israel is regarded as a "startup nation" and therefore as an entrepreneur it is fantastic to study where people have entrepreneurship in their DNA.
I learned a lot from my peers. I made friends and I really appreciate the Global MBA for that. Studying together, we always saw the same subject from different angles. I really learned a lot from my classmates. I wish I could do it one more time! If I were to do it again, I would push myself to spend more time out there meeting people at conferences and events.
Pooja Arambhan
Director of Arambhan Group
Class of 2015
India
Tel Aviv University's Sofaer Global MBA has been the wind beneath my wings that has helped me soar to greater heights after just a year in Israel. I was fortunate enough to be awarded the Parasol Foundation Trust Israel Asia Leaders Full Scholarship for one female Indian Entrepreneur from India.
As a corporate lawyer I was wary about not having adequate business knowledge like the rest of my peers and of course about shifting base to Israel but all those fears were quashed one week into the Program.
In the words of H Jackson Brown, Jr., "The best preparation for tomorrow is doing your best today" - these words hold true as my personal motto for my experience at Tel Aviv University.
The Sofaer program not only encourages you but also guides you holistically not just from an academic perspective but also in terms of networking, venture building, mentoring and finally ensuring you are a whole new package ready to take on a new role and responsibilities during the MBA itself.
Nomo Khumalo
Joint MD at The Dental Warehouse (a Henry Shein company)
Class of 2010
South Africa
When I came to the Sofaer Global MBA, I was looking for a career change and advancement as well as to re-energize. The Global MBA is a perfect opportunity to reflect personally and professionally. I felt I was more resolute in my values and more driven to succeed anywhere in the world.
If I were to choose all over again I would definitely go to Tel Aviv. The cultural shock is all part of the boost you need. Tel Aviv is a laboratory of ideas that I have not experienced since leaving the city anywhere else in the world.
I found the Sofaer program to be very marketable globally. I felt well-positioned during my interview process. I had no doubt that companies were taking me seriously and considered my degree to be from an international player. In addition, the international classmates, many of whom have remained good friends and contacts, added (and continue to add) a huge international dimension to the Program.
In October 2013 we launched the international company (a Henry Schein company) I was working with in Europe and Australia in South Africa. I am now the Joint Managing Director of the business. We are the world's biggest suppliers to private dental, and vet practitioners in healthcare. This includes consumables, devices, equipment, financial services and practice management software.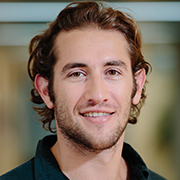 Lee Greene
Co-Founder at Kaipule
Class of 2015
USA
Before I came to the Sofaer Global MBA at Tel Aviv University in Israel, I was a CPA (certified accountant) working a job that I did not enjoy in a career where I really had no future. I decided that I needed a change and came to Israel to create a new path for myself and the Sofaer Global MBA Program was the perfect way to start.
I was excited to get involved in the innovative community being developed in Tel Aviv and the Sofaer program acted as a gateway to that community.
It was during this Program that I learned the skills necessary to take my entrepreneurial spirit and apply it to real world situations. I formed a partnership with a Chinese student in the Global MBA program and we built our Mandarin language technology database, Kaipule, which connects the Israeli innovation community and Chinese capital investors. We are now accepting registrations for all startups and established technology companies in Israel looking to get exposure to Chinese investors and business leaders.
Ben Rubin
Business Development at Orbitel Insight
Class of 2011
USA
I owe a great deal to the Sofaer Global MBA program for putting me in the professional position that I am in today. I have a History undergraduate degree from Middlebury College and this program provided me with the underlying, core competencies and skillset of running a business. However, that was just the beginning.
Israel fosters a culture of entrepreneurship unlike any other country – the structure of the Sofaer Global MBA Program captured this same spirit and energy. This out of the box Global MBA experience taught me not only to truly understand what it meant to be an entrepreneur, but gave me the passion to become one.
I currently work for the hi-tech, early stage company, Orbital Insight. We use a combination of satellite imagery and machine learning to glean insights about the economy. We also use machine vision, deep learning and data science to process geospatial imagery at scale. In June of 2016, we raised a $20M B-round from Google Ventures (lead), Sequoia Capital, Bloomberg Beta, Lux Capital, CME Ventures and In-Q-Tel (venture arm of CIA). We currently have 45+ employees with offices in Mountain View, CA, NYC and Washington DC. Our clients include large multi-strategy msset managers, World Bank, World Resources Institute and the government.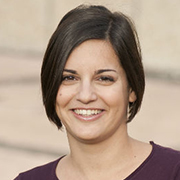 Devorah Serkin
Senior Manager of Business Development at GGI, a Custom Glass Fabricator and Importer
Class of 2012
USA
Several aspects of the Sofaer Global MBA program in Israel appealed to me, aside from the prime location in Tel Aviv. It is a full-time, one-year program, which meant that I could be fully dedicated to my studies without taking off too much time from my professional life.
The diversity of the student body was also highly appealing. In addition to it truly being comprised of an international population, there was also diversity in the professional backgrounds of the students. Finally, the course structure provided exactly what I was looking for: a broad introduction to many areas of study to which I had little or no prior exposure while at the same time courses and tracks that would allow me to delve more deeply into specific areas like innovation and entrepreneurship.
Moreover, Sofaer offered small class sizes, creating a conducive atmosphere for developing strong friendships and professional relationships. I still have many friends that I met in the Program, and have many fond and fun memories of the time spent with my classmates. The small class size also allowed me to form relationships with my professors.
At the end of the Sofaer program I opted to make the transition to the business world. I leveraged my years of experience in the non-profit world and landed a job at a fantastic company in Israel. After three years, I was ready to move on in every sense. I moved back to New York City in January 2016 and soon secured a position at great company, which also happens to be a customer of my previous company in Israel. My year with Sofaer pushed me, engaged me, challenged me, and exposed me to many new things. The intensity of the Program taught me how to prioritize, time-manage, manage relationships and more. These are just a few of the core experiences Sofaer provided that have allowed me to advance my career.
Leading Companies Hire Sofaer Graduates
These are just a few of the companies that have hired Sofaer Global MBA students and graduates: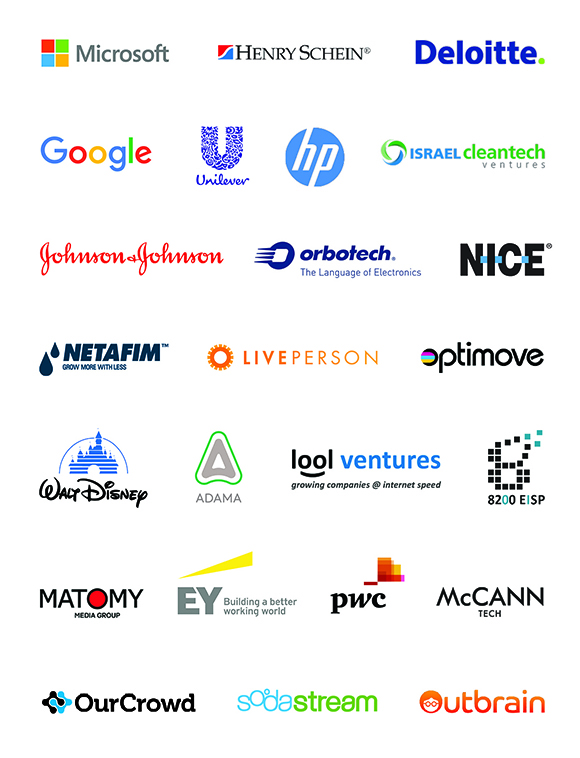 ​
Sofaer on Social Media - Join our Conversation​